Well ello there. I see I've caught you admiring my rather cantankerous battle scars from my excursions in Milan. And that was just that fashion shows. HA-HA! I look smashing good don't I? Even at my worst I still look quite better than you at your best. But enough with this mindless dither. Well I'm sure you've stumbled upon this writing from some obscure source as I do not feel that many people fancy this rather hole-in-the-wall sports website, but I have come down to bring my fashion sense to the commoners. So yes, bask in the glory that is David Beckham.... Good, glad you've gotten your basking out the way. Now I can bring forth some metrosexual fashion tips.
Well for a foray into American Ice Rugby, it seems that the Washington Capitals Winter Classic kit is rather daper in its simplistic retro design. I really rather hope the Washington Capitals take care of the Canadian Cristiano Ronaldo *coughDIVERcough*- Sidney Crosby.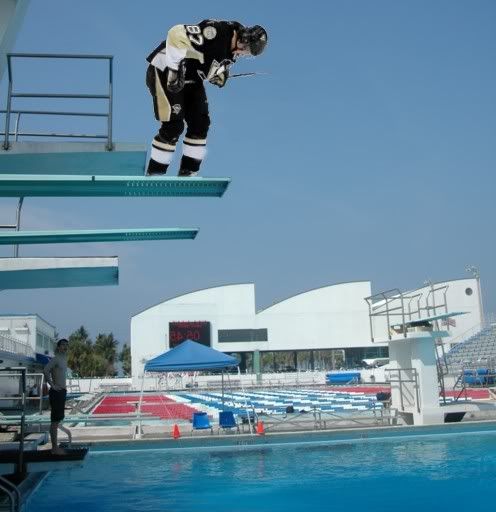 Well now that's out of the way, we may forge through in the world of metrosexual fashion tips.
Keeping in line with retro motif in this writing. I find this New York Cosmos kit to be rather delightful. In their attempts to conjure up support to become MLS' 20th soccer club (It never gets easier to utter those words), they have created a kit reminiscent of the days of Johan Cryuff and Pele. As Americans would say, "It's putting the cart before the horse". We have a similar phrase in England, "Irishman before the IRA bombing." We don't really use that phrase as much as we use to, but I secretly rather enjoy it.
Well this has been David Beckham's fashion pick of the week. Cheers.